There Are Multiple Options If Unemployment Denied
Video Transcribed:  "What are my options if my unemployment application for benefits are denied?" You have a couple of options if Oklahoma unemployment denied. You can just ignore it, and move on and try to find a job. Or you can exercise your right to appeal the denial of unemployment benefits. You'll receive a denial letter.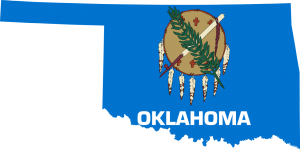 On your denial letter, there's a mailing date. On that mailing date, you have 10 days from that mailing date to file your appeal. That date is fixed, and if you file your appeal after the 10 days it's very hard to overcome your appeal and to be awarded benefits.
"How can you prove that you filed your appeal within 10 days?" Well, the letter gives you a few options for filing your appeal, or exercising your right to appeal. One of the options is to call, they give you the number on the paper.
You don't necessarily get a hold of a representative right away. You may receive an INC number. If you leave a message or receive an INC number, make sure you keep track of it, the date you called, the person you spoke to.
The easiest way to file your appeal is through the email address that they give you. The easiest way is just put your email address, your claim number, "I'm exercising my right to appeal." Another way is to fax. There's a fax number on the notice of denial. That's another way to appeal.
Once you appeal, you may receive a call from an intake officer and they may ask you questions over the phone regarding your appeal. It's important to tell the truth, to be nice and respectful to that officer. Ask questions if you don't understand what they're asking you.
After that you may receive a hearing notice in the mail. Most of the hearings are done by telephone. It's very important that you check in for that hearing at least 10 minutes prior to the hearing time. The hearing officer will call you and you'll have a hearing.
You have a right to witnesses. You have a right to evidence. You have a right to have an Unemployment attorney. And if you'd like to talk to an attorney about appealing your denial unemployment benefits, you can call me or you can call another attorney.