You Must File For Three Jobs A Week
Video Transcribed:  I'm Earl Lawson. I'm an attorney licensed in Oklahoma, and I am with Oklahoma Unemployment Experts. So, I'm here to answer some questions that you might have. And today's question is, how do I file a weekly employment search claim in Oklahoma?
Well, after you're awarded benefits, the Oklahoma Employment Security Commission will require you to file a weekly job search with them at the end of each week. And they require three job searches. The benefits are there to help cover the necessary expenses while you're looking for a job, so you don't lose your home, so you don't lose your car, so you don't get moved out of your apartment. But, it's not a whole lot. So it behooves you to go ahead and look for a job.
Whenever you get terminated, you get your benefits. You are required to make three job searches each week. And you've got to report these job searches to the Oklahoma Employment Security Commission. Most people wait until Sunday evening to register with the Oklahoma Employment Security Commission their job searches.
You have to give the employer. You have to give when you made the inquiry. If you don't make that phone call at the end of each week with, like I said, most people make the phone call usually about Sunday evening. That way it doesn't interfere with anything else. Now, Sunday evening, make your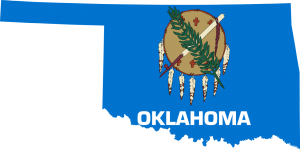 phone call, report your jobs.
Now if you forget, you don't get any benefits for that week. You might not eat that week. And it could get a little tight. Put gas in your car. That's what's going to happen. But, long as you make phone call, you can claim your benefits for the next week.
Now, they also given a website, make it easy for you to do your job searches. Really, it's the best way to go. But, if there's no website available, or there's no internet available, then you can go ahead and phone call. And, I'd use the website. That way, you're covered. You got a written record of your job search. Anyway, you've got to do it. Or like I said, you don't eat that week. The main thing to take from this video is, Don't Forget To Report Your Job Search. Got that in all caps. You got any questions, contact my email, Oklahomaunemploymentexperts@gmail.com.